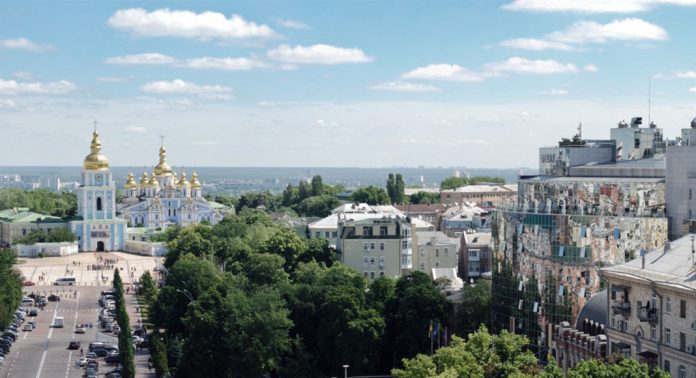 Ukraine's PJSC Sky Bank (Sky Bank) is singing to the good times these days.
The Kiev, Ukraine-headquartered bank is on a massive systems overhaul spree and has selected Finastra's FusionBanking Essence for digitizing its banking operations.
Established in 1991, Sky Bank (formerly Region Bank) recently changed ownership and the new management is formalizing a customer-centric service strategy.
"We're changing the way we approach banking and to make this happen we are overhauling our IT operations, investing in modern and flexible technology that will give us a competitive edge," said Arif Babayev, Chairman at Sky Bank.
"We … made the right choice in Finastra. The company is well known for its pioneering approach to transformation and, being a leading global solution in the retail banking sphere, FusionBanking Essence will help us inject real innovation into our services and lead the digital banking market in our region." , he added.
Replacing its legacy systems, the new FusionBanking Essence-driven system offers Sky Bank a flexible and modern platform to improve its overall operational efficiency.
The bank will thus be able to innovate its products and thus bring about a face-lit at the customer service level.
Integrated KYC compliance capabilities in the new system will help manage risks responsively and the automated processes will contribute to better cost-to- income ratio and increased profitability.
Nadeem Syed, CEO at Finastra said, "Our solutions support over 175 million retail accounts. The addition of Sky Bank highlights our commitment to helping banks around the world better serve their customers with flexible and reliable software at the core of their operations. FusionBanking Essence will help Sky Bank to unlock its potential, powering innovative banking services based around its customers."
In addition,harnessing customer data and analysing behaviour patterns through advanced analytics in FusionBanking Essence will enable it to anticipate future needs of customers and respond accordingly.
With FusionBanking Essence, Sky Bank sets the trend across Ukraine to modernize and customize the banking operations on a digitized format.
Soon, Ukraine, as a fast-developing economy and EU member from the East European region can take the high road on customer-friendly banking operations and pushing for a market acceleration.

>