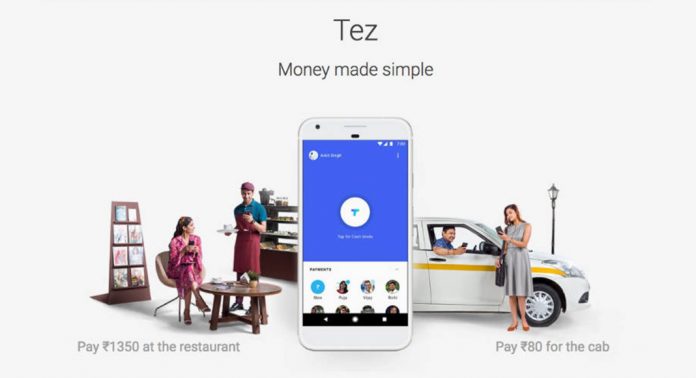 Google appears to have figured it out right, the Indian consumer psyche!
The search engine giant that has been operating its Google India wing for years now, has finalized a marketing strategy injected with a local flavour – to enter deeper into the Indian consumer market, arguably, the largest in the world.
Aptly named Google 'Tez' (meaning high speed in Hindi, the national language), the latest app is bound to woo the non-English speaking consumers, the head-count of whom run into billions.
The new Google TEZ digital payment app is based on India's top United Payment Interface, which is currently running on 50 Indian banks across the country.
Straddling diverse languages, dialects and cultural practices, India's population is fondly referred as 'one inside many' or as the epithet goes, 'Unity in Diversity'.
With different regions speaking different languages, Google Tez has been architecturally structured to support Hindi, Bengali, Gujarati, Kannada, Marathi, Tamil and Telugu, besides English.
The app comes production-ready to run on Android and IOS operating systems.
It is available on Google Play and App Store.
Google claims TEZ will be just the right app for the 'cashless-India' drive launched by the Government and would go a long way to support the initiative of the Digital India Program.
India, with its mammoth population of 300 million smart phone users, it was only matter of time before a big company like Google stepped in with revolutionary ideas to mop up the market potential.
Though Google has taken the risk of entering a market already flooded with more than a dozen players from start-up to billion-dollar companies, the company's marketing planners are counting on the 'brand' value to make rapid inroads in the urban and rural markets – where bank branches are increasing in their numbers regularly.
Other than this there are other factors also that may work in their favour:
Google is likely to integrate third party payment wallets such as Paytm on its platform other than its own UPI.
Google Tez will also include all aspects of digital payment in addition to wallets, unlike other existing players.
Tez uses top UPI which is used by 50 banks which allows the user to connect to the bank itself and need not store money in the app.
Special cash-mode allows the user to pay another Tez user nearby without having to share personal details.
Tez also promises its users customised in-app business channel which will send smart reminders for recurring payments etc.
Tez shield works 24X7 to help detect fraud and prevent hacking.
However, all the above-said features are just the base-fare required to enter this circus like market. As remarked by Google, 'But this is just the beginning. In the next few weeks and months we'll be working with our partners to add even more ways to pay on Tez, e.g. credit cards and wallets, and more places to pay. And select phones from our manufacturer partners Lava, Micromax, Nokia Mobile, Panasonic will come with Tez, making it even easier to get started' said the spokesperson.
As one can see, India Inc., Digital India and Google Tez are all taking a serious shot at capturing the hearts of the Indian indigenous consumer segment.
The banks in India and the ubiquitous Indian 'bhaiyya' have started talking to each other like never before. Thanks to the American multinational called, Google!

>