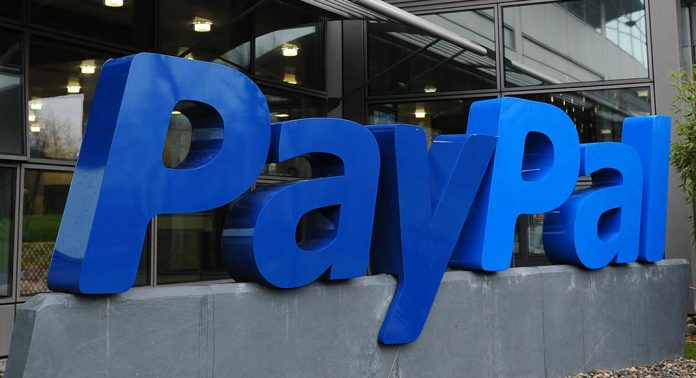 It took just 3 years for world leader, PayPal to do a metamorphosis from a product to a platform!
Embarking on a bold mission around that time, the company aimed to migrate from its erstwhile position of 'being a button on a website', to an all-encompassing digital platform that addresses cross-border money movement and digital financial services that would empower merchants to expand their opportunities and capacities.
The real triggers behind the transition were the fast-expansion of digital systems worldwide, the rapid digitization of money and global proliferation of mobile technology.
The corporate giant in digital payments soon realized that money was 'ripe for disruption',  and that if the knowhow further democratized financial services, PayPal would be the brand that would help billions of people join and thrive in the digital economy.
So, we set out to create an open, two-sided, digital commerce platform that could help merchants expand their opportunities, and empower consumers to take full advantage of the benefits of digital financial services. We worked to create strategic partnerships with companies in our ecosystem, including with those long seen as PayPal competitors, to expand and deepen the value proposition we could offer our customers.
The efforts have paid rich rewards.
PayPal's recently completed second quarter of 2017 results tell more than a story, the creation of a benchmark for its vision.
The company's figures touched record revenues, volume, and net new actives.
6.5 million accounts were added to the payments platform, the largest organic quarterly gain in PayPal's history as a separate public company.
More than 210 million consumer and merchant accounts transact on PayPal platform worldwide.
For the first time, the quarter revenues exceeded $3 billion in a single quarter.
The total payment volume (TPV) on the payments platform touched was $106 billion – another record achievement in a single quarter.
The drive continues towards creating a 'mobile-first mindset'
Mobile payment volume – one of the key opportunities for growth for merchants around the world – was approximately $36 billion, or 34% of PayPal's TPV for the quarter.
OneTouch, the mobile-first check out experience of PayPal worldwide, now has more than 60 million consumer accounts opted in, and is accepted by more than 5.5 million merchant accounts.
What's more, to the digital payments, the financial services added included a platform traffic increase of 10% in transactions per active account, Venmo user activity went up by 103% quarter to quarter, representing $108 billion in the second quarter of the current year from last year.
With the acquisition of TIO Networks, PayPal added bill pay functionality to its platform and enabling millions of people underserved by the traditional financial system to enjoy the benefits of digital finance.
Adding to this list of change-driven initiatives, the company has signed major deals with key players, viz., VISA, JP Morgan Chase, Citi, Bank of America, Google, Apple, Facebook, and Samsung.
And, a deeper market penetration in China has been achieved with the tie-up of Alibaba and by signing an exciting new deal with Baidu.
As one can see, growth is seeping-in from all sides into the PayPal network.
"Fortunately, we are in a great position to be able to deliver value to our customers, and drive towards our vision of a democratized financial system.", observed a key spokesman for PayPal speaking on the thrust for change and growth.

>