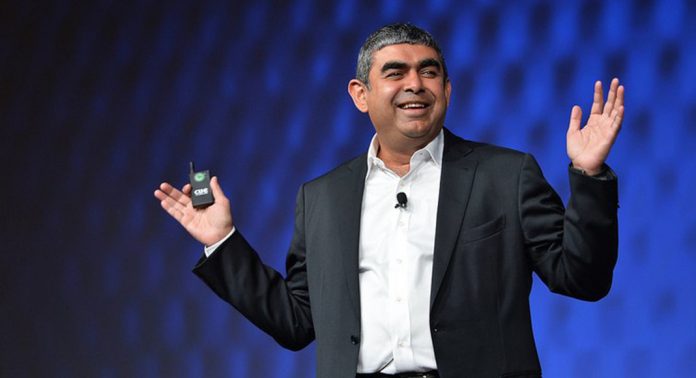 In a surprise move earlier today, the CEO of the Indian IT major, Infosys, put in his papers and made public his disagreement with the company's founders as the cause of his decision.
The sudden news of the quitting sent shock waves in the industry and the company's stocks plummeted a sharp 8% across the bourses later in the day.
Insiders say that the Infosys Board has been engaged in a war of words with the company's founders for quite some time and the resignation comes as a direct fall-out of the face-off.
In his lette r of resignation, Sikka referred to the "false, baseless, malicious and increasingly personal attacks" from the founders that had undermined the company as a reason that culminated in the decision to quit.
"This continuous drumbeat of distractions and negativity inhibits our ability to make positive change and stay focused on value creation.", he observed.
Sikka, a former Board member at the German IT firm SAP, who had a personal penchant for wearing T-shirts to work rather than suits, was ushered-in to lead Infosys in 2014 and he became the first non-founder CEO to hold the post since the company's inception.
Sikka's style of operations and the founders' viewpoints met with serious disagreements in recent months, and the latter who holds 12.75% of the shares in the company voiced their reservations on a number of governance issues including a pay rise granted to Sikka and several severance packages to other executives in the company.
Meanwhile, a company statement singled out founder Narayana Murthy as "the primary reason" for Sikka's resignation "despite the strong support" of the company's Board.
The statement also said that the founders' attacks had thwarted Sikka's attempts to transform the company. These efforts had also been hampered by what Sikka had earlier referred to as the "challenging environment out there".
On paper, Infosys had set itself an ambitious revenue target of $20bn by 2020, a figure which may now well look like under threat, against the short-term uncertainties raised by Sikka's unexpected exit.
It is also felt that factors which may lead to an impending downturn in the company's revenues are other longer-term issues which the $150bn Indian IT services industry overall is facing today. Not to forget the decreasing number of deals being signed with clients from the West and the recent restrictive immigration rules that have come into effect in the USA, the company's largest marketplace overseas by far.
Wait and watch this space, as more action unfolds on this story.

>