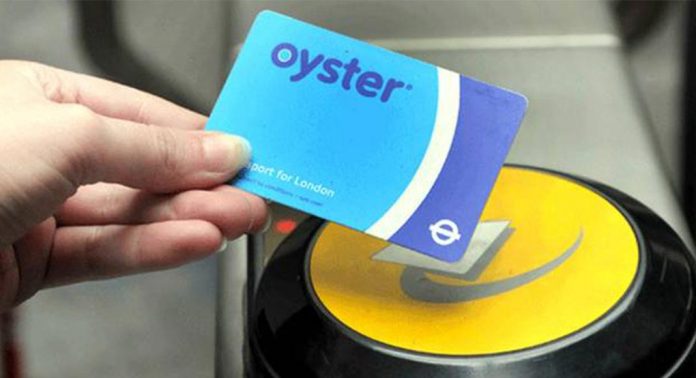 Oyster Card customers in London, UK have landed it big, this time!
Thanks to the combined work of Transportation Systems (CTS), a business unit of Cubic Corporation (NYSE: CUB), and Transport for London (TfL), a new mobile ticketing app that will enable them to subscribe to a range of new facilities for travel in London Underground and other systems.
The app will enable card users to :
Manage travel fares and payments – for online tickets
Top up the transport cards
View journey history
Opt for weekly, monthly or annual travel plans
All they have to do is swipe their Android or Apple iOS devices on the yellow card reader at London Underground and other POS.
Excited at the new launch, Executive Vice President–Europe, Cubic Transportation Systems, Roger Crow, said,
"This project exemplifies our strong partnership with TfL to innovate and deliver solutions that benefit the ultimate end user – TfL's customers. This important step forward utilizes Cubic's leading-edge technology and builds on the mobile ticketing solutions we have developed for our U.S. and German customers."
The system activates Cards in just 30 minutes at London Underground, Docklands Light Railway, London Trams and TfL Rail stations and thus equips regular commuters and other transport users with amazing ease, convenience and time-saving.
The app purchases can also be added at London River piers and National Rail stations that accept Oyster cards.
"Pay-as-you-go with Oyster and contactless has delivered greater convenience for our customers and we are constantly trying to make further improvements," said Shashi Verma, Chief Technology Officer, TfL. "As smartphones become an increasingly essential part of our customers' lives, we are introducing this app to make the process of buying and checking travel products as quick and convenient as possible."
Coming next on the expansion plan of the app, is the delivery of the facility for bus journeys on any of the 9,000 buses, covered by TfL.
The TfL Mobile Ticketing App became available on September 7 for use on mobile devices including smartphones and tablets, and can be purchased through the App Store and Google Play Store.

>