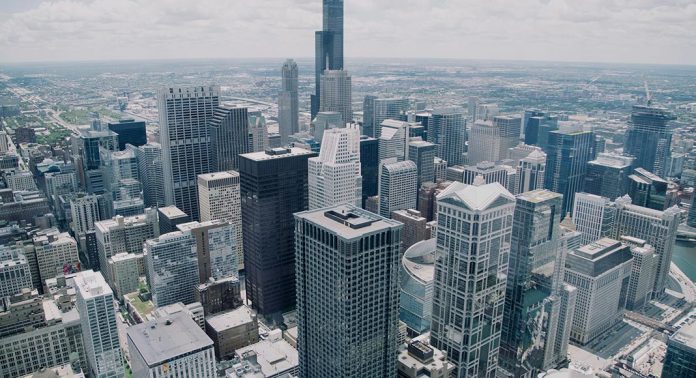 'From the People Who Gave You Pearl Harbour', was a landmark headline of its time.
Today, it's soon going to be Chicago's turn to make US financial marketspeak, boom over the waves across Tokyo and more.
Intercontinental Exchange (NYSE:ICE), and Go West combination is all set to create an advanced wireless communication network between the prime financial markets of Chicago and Tokyo – a first in high-speed and most extensive ultra-low latency network communication solutions among the New York, Chicago, Toronto and Tokyo metro areas.
ICE, a leading operator of global exchanges and clearing houses and provider of data and listings services and Go West, a consortium of leading global trading firms collaborating to create efficient access to global financial markets, will work together to launch ICE's Secure Financial Transaction Infrastructure (SFTI®) wireless network, fourth quarter 2017.
"We're excited to add Go West's key Chicago to Tokyo route to our growing range of connectivity options," said Jonathan Reeve, Global Head of Connectivity and Consolidated Feeds at ICE Data Services. "As the demand for data capacity, speed and security increases, Go West extends our network's geographical reach and offers a new alternative for customers that require ultra-low latency connectivity between North American and Asian markets."
The network utilizes a system of wireless towers, fiber-optic lines and submarine cables to connect Chicago and Tokyo.
The agreement with Go West will add one new wireless network to ICE's ultra-low latency connectivity services, including the SFTI Wireless New Jersey metro network, powered by Anova, and the Atrium wireless network, which ICE acquired in May 2017.
ICE Data Service serviced SFTI Wireless offers highly secure, low latency networks, global co-location, with Direct Market Access to over 150 venues and 600 market data and news feeds.
ICE Data Services also provides access to 450 normalized real-time market data feeds through the ICE Consolidated Feed.

>