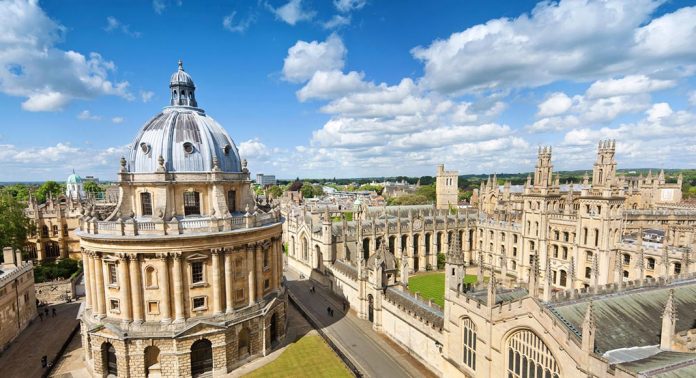 The hallowed halls of Oxford University's Sa:id Business School, in a virtual reality version, will now offer a full-fledged academic course on the subject of Fintech for the first time.
With the technology shaking the banking and financial industry the world over, the University has taken note of the significance of the knowledge drive within the industry space.
The course will offer the opportunity for a large number of Fintech aficionados with the right aptitude to update their skills and gain knowledge on the technology including subjects pertaining to digital banking, AI, and blockchain technology.
The Business School will aim to groom their students to eventually identify opportunities within the Fintech world with disruption in the financial services sector enabling them to launch new Fintech ventures and harness new technology to build better financial services firms.
Offered at a course fee of £2500, the course runs over 10 weeks and is an entirely online start October 2017.
Topics covered include money markets, current and emerging technologies; money and payments, markets and consumer experience, and explores key ideas, principles, and frameworks around RegTech, PropTech and social inclusion.
Blockchain, AI, crowd funding and quantum computing will all be examined in the programme, put together by Nir Vulkan, associate professor of Business Economics at Oxford Saïd, and David Shrier, business author and CEO of Distilled Analytics.
In addition to academics from UK and the USA, over 600 curate expert perspectives from banking and technology guest speakers including  Sopenendu  Mohanty, Chief Fintech Officer, Monetary Authority of Singapore, and Anne Boden, CEO at Starling Bank will address the academics.
Peter Tufano, Professor of Finance, Saïd Business School, says: "Drawing upon the expertise of leading academics and practitioners from Saïd Business School, our new digital FinTech programme, supported by GetSmarter, will provide entrepreneurs and executives with the insights and knowledge necessary to navigate this changing landscape, and adapt and progress in their careers."

Earlier this year Wrexham Glyndwr University set up the UK's first full Fintech undergraduate degree programme, while the University of Strathclyde has introduced a one-year Masters of Science (MSc) programme in Fintech and the Open University has a shorter introductory course.
Finally, Fintech has found its place in the curriculum of the future generations for career choices.

>