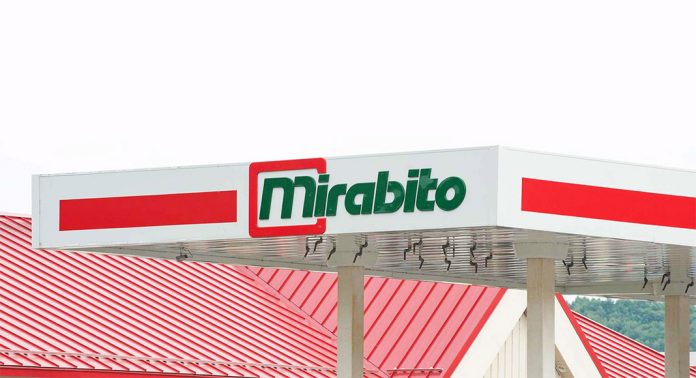 NCR Corporation, a global leader in omni-channel solutions, has conducted its first EMV payment transaction on the NCR OPTIC Outdoor Payment Solution at New York. Mirabito is now among the first convenience store retailers to embrace the secure payment scheme through the First Data network ahead of the 2020 liability shift deadline.
Mirabito has implemented NCR OPTIC in three test stores and will be expanding the adaptation in new markets soon.
"We are very excited to be implementing this cutting edge at the pump technology at our stores," said Eric Bunts, Chief Information Officer at Mirabito Holdings, Inc.. "Upholding our customer's credit card security is a primary objective of Mirabito and the NCR OPTIC solution allows us to increase our security positioning by accepting EMV chip cards at our fuel pumps. Additionally, the enhanced capabilities of NCR OPTIC fulfil a diverse range of customer experience objectives that are important to us as an organization."
With the help of the NCR technology, Mirabito now can offer mobile payment through contactless integration and enhanced loyalty interactions with the integrated barcode scanner. Furthermore, the high definition video displays can be used for in-depth marketing promotions.
"The introduction of EMV payments provides convenience retailers with the unique opportunity to introduce new services and create a compelling customer experience, as well as convert consumers at the pump to in-store shoppers," said Tom Chittenden, vice president and general manager of retail solutions at NCR Corporation. "Our goal is to help retailers drive more offers at the pump that today's consumers demand, while remaining flexible for future deployments and technology developments. NCR OPTIC provides both and more."
NCR OPTIC, based in Duluth, Ga., has been thoughtfully engineered to provide retrofit options for most brands of fuel dispensers. With an unprecedented open software platform, NCR OPTIC enables retailers to gain flexibility in developing their own unique applications to engage with their consumers like never before.

>