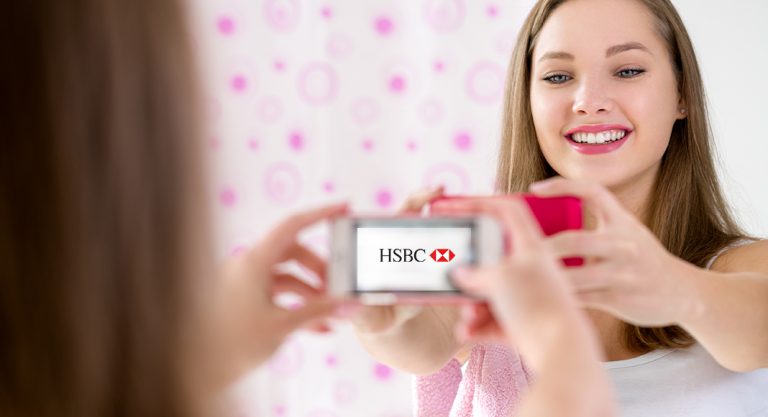 Business customers with HSBC in China will be able to open a new account with just a Selfie (taken on their smart phone) and submitted as ID proof!
In a welcome move to make life simple, the high-end MNC bank with central office in Shanghai, Mainland China, has reduced formalities of opening a bank account to bare minimum procedures.
The client's self-photograph (Selfie) taken with their own phone will be stored in the bank's databank and will be authenticated by the bank using facial recognition software.
Once opened, the online account will enable the customer to make deposit/withdrawal activities using the bank's digital gateway.
However, at a later stage, the customer will need to provide a passport or driver license photo as an additional security measure.
This new face recognition technology allows the user to enter the pass code after verification of the identity and transfer as much cash as US$7600 at a time.
This innovation comes to business at a time when passwords are about to be become obsolete.
Remembering passwords has become a drag in today's online world, where as most people tend to forget the passwords, due to the many number of them that have to be kept track of, for many daily applications.
HSBC has pioneered this concept of face recognition for banking IDs as the result of a research study done on consumer behaviour and their likes and preferences by Trust In Technology.
The study showed that over 60% of the respondents preferred biometrics as the ultimate ID proof and agreed it would become the only way to access banking services within next ten years.