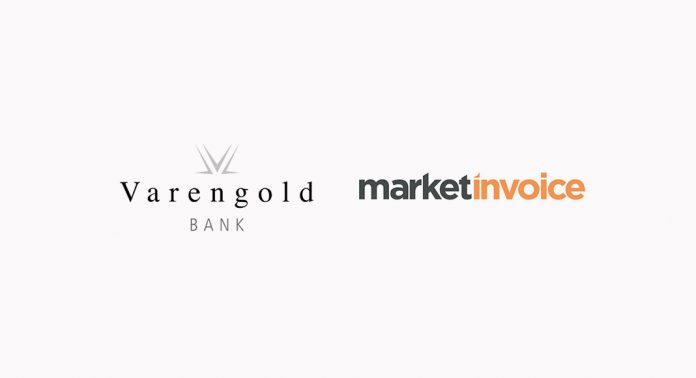 MarketInvoice, a business finance intermediary has a bagged in a deal with Varengold Bank, a private banking firm, to fund £45 million annually for its invoice finance platform amidst Brexit.
Founded in 2011, London-based MarketInvoice matches the prospective investors with borrowers on its website.
It was a pioneer online market place that allowed companies to selectively sell out invoices to raise working capital.
With this deal in place, the company aims to help even more companies by faster financing of their invoices, so that business owners can save time and focus on running their business.
MarketInvoice has played a major role in delivering finances required for business entities in the UK.
Since 2014, MarketInvoice has seen its turnover of sums provided increase more than four times to reach £116.3 million from £27.8 million annually.
In UK alone, MarketInvoice has been able to achieve ground-breaking success of providing huge sums of up to £1.5 billion to businesses. The first billion was generated within five years of setting up of the company.
August 2017 saw the highest ever funding at MarketInvoice since its inception. In that month, the company recorded an increase of 109.4% from same period the previous year, to touch the mark of £74.1million.
Dan Walker, Head of London office, Varengold Bank stated, "We have been looking at the fintech sector for some time. MarketInvoice and its peer-to-peer invoice finance platform presented a fitting opportunity for us. In particular, we were attracted by their products, approach to risk management and ambition for growth."
Anil Stocker, CEO and Co-Founder of MarketInvoice said "Institutions have played a significant role in our growth story and over past few years. This commitment from Varengold is a further proof of our ability to provide finance to high growth business across the country, we're excited by their support of our mission."
He also added, "We look forward to building this relationship as we scale into larger funding through our new MarketInvoice Pro product. I'm sure we'll see many more examples of this type of collaboration in coming months."
At this crucial juncture for Britain's economy, this deal will certainly prove to be the bank-bone of businesses in the UK.

>