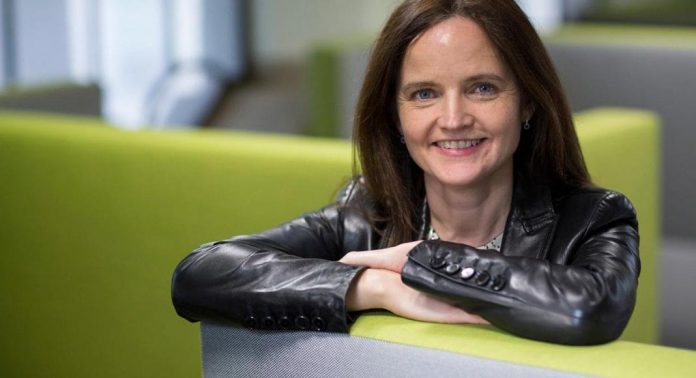 She was once in the eye of the storm as a career controversy dogged her during her term of office as Deputy Governor of the Bank of England yet she brushed it all and moved on.
She is Charlotte Hogg, who even after being charged by the Treasury Select Committee for 'professional incompetence', simply dispensed the whole issue as an 'honest mistake' and maintained that she never shared any confidential information with anyone outside her purview or misused her position in any way.
On the bank's part, she was charged of a potential conflict of interest when she failed to declare her brother's strategic position at Barclays, UK.
After all this and more, today, she occupies the position as the Executive Vice President – Europe Operations, Visa Inc., the world's second largest digital payments group.
The question here is, why would a company of that stature appoint a tarnished professional? The answer to that is explicit.
Visa Inc is a dynamically growing MNC operation that's hungry to connect its innovative, reliable and secure payment network worldwide for faster, accurate and safe payment transactions between individuals, businesses and institutions.
And, with this drive for expansion came Visa Inc's acquisition of Visa Europe Ltd., (VEL) in mid-2016. Their objective? Address the EU market with a seamless and cross-border network vis-à-vis the competition.
It is expected that come October 1. 2017, Charlotte Hogg would hit the road running at the new Visa office, cross-border payment and digitized money being home turf to her.
Charlotte Hogg's appointment at the helm of affairs is justified. Her illustrious career straddling 25 years is proof.  An overview:
1992. As an alumnus of Harvard university, started career as graduate trainee.
Later years saw her at various positions at Mckinsey & Company and Morgan Stanley at Washington DC.
Next stop : Experian and Santander, UK., and from there to plum post of CEO, Bank of England, before being promoted as Dy. Governor (Marketing and Banking), at the central bank.
Hogg's appointment has come at a very crucial time for Visa Inc. The company which has started its operation as the single largest digital payment company in Europe will stand to benefit from her long-lasting work relation in European and global markets.
Her expertise and experience will be a tremendous asset to the giant of the digital payments.
Al Kelly, CEO of Visa Inc expressed his delight as he appreciated her 'depth of experience'. He further stated, "She will lead the effort to expand our merchant and financial institution relationships, and capitalize on the tremendous growth opportunity in the European region".  
All in all, it's a win-win situation for both the employee and the employer, which will ultimately result in happy and satisfied customers.

>