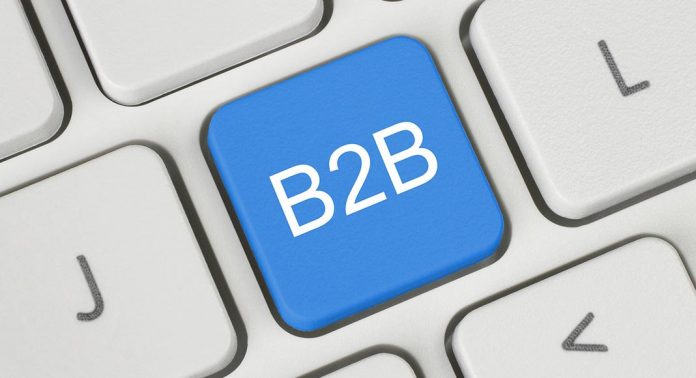 Fintech professionals assisting the B2B payments in digitized banking centres worldwide have all the reasons to cheer and celebrate the forthcoming days.
A study group of their tribe, drawn from 37 countries the world over, has published a report that highlights the future of the payments industry and has forecast that 'the business payments sector will have the best profit potential going forward'.
The report focussed on the point that across the digitized banking sector, disruptors in B2B payments space will witness opportunities to access larger profit margins due to less saturation in segment vis-a-vis the B2C counter.
"B2B has better profit potential, however, there is a lack of appreciation in many markets for this, and our local banks are still trying to do it with legacy solutions,", commented one Fintech pundit on the findings.
In recent times, it is the Fintech industry which rose to the challenge of jettisoning several tardy legacy systems with their 'Dinosaur-era' problem-solving models, and introduced the world of B2B and B2C banking to an all-new paradigm of high-technology, futuristic business model.
The report reveals that in this new wave of transition, banking centres that can catch onto the 'the next big thing' in Fintech will experience an upswing in Accounts Receivable (AR) and Accounts Payable (AP) reconciliation with cross-platform knowhow leveraging the ACH operations.That can be a difficult position, considering the often conflicting needs of AR and AP.
It specifically quotes Paybox as a leading player vying to position itself in the middle of B2B payments with this AR and AP dexterity in knowhow.
"Providing both AP and AR solutions to our customers gives us the access to their changing needs," added Robert Gilbert, Vice President of Sales and Marketing at Paybox. "Being present on both sides gives us greater visibility into the needs of customers and vendors. By understanding both AP and AR, we have cross-platform knowledge."
It is easier said than done, feels another sect of Fintech practitioners.
For example, recently, Dun & Bradstreet and the Pepperdine Graziadio School of Business and Management released new research on companies' cash flow management challenges and their findings indicated that more than one-fifth of the SME units faced crumbling AR figures due to corporate buyers lengthening their payment terms and holding onto the cash longer.
Researchers also noted that slow AR negatively affected a company's ability to grow. This was more radical in the cases of the SME sector.
Meanwhile, accounts payable executives seem to be more concerned with technology disruption their field will experience in the coming months and years.
In another research, about 50% of CFOs surveyed expected Blockchain technology to revolutionize the area of accounts payable within a year. Nearly three-quarters said they have some form of an electronic accounts payable initiative underway to adopt electronic payments.
 "Currently, we see companies focused on eliminating paper, automating workflows, implementing smart ePayments with dashboard functionality and level-one analytics. As machine learning and artificial intelligence continue to evolve and impact one of those four processes, companies will look for ways to incorporate them", said one industry expert, pondering over the outcome of the survey.
The AR  and AP space will also see the evolution of higher technologies like Artificial Intelligence, feel most of the CFOs. Such strides will help a business better understand its cash position and more accurately forecast cash flow.
But while the underlying accounting infrastructure may be embracing technology, the payment itself remains slow, with paper checks still posing a major challenge both to AR professionals' needs for faster payments and AP professionals' needs for digitization.
It is reasonable to assume that cheques will stay as a payment method for a while, "because the rate of change and adoption of new technology sans a government mandate such as a VAT just isn't there.", says one observer.
However, while cheque payment system still runs as mainstay for transactions than ACH, by 2020, the percentage of cheque transactions will reduce to 34% of total money movements in the payments (AR) space. And up to 45% payments through ACH will be a reality with consequent increase in card payments by the same year.
While AP professionals look to technology to make their processes more efficient, and AR executives seek electronic payments to help their organizations get paid faster, it makes sense that ACH is quickly becoming the middle ground between the often conflicting sides of B2B payments.

>