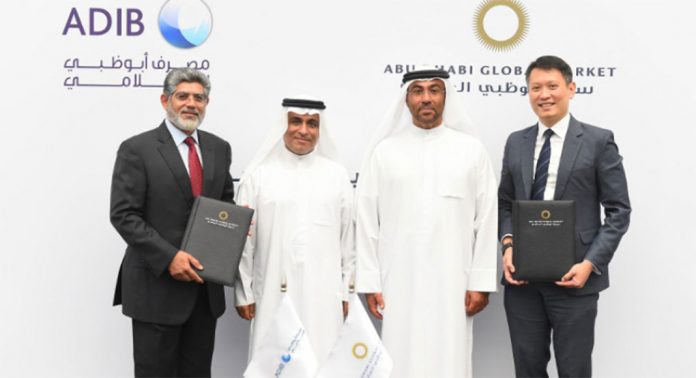 Finally, the Fintech ecosystem is all set and ready to enter the UAE in a big way!
A memorandum of understanding was signed between ADGM and ADIB to cooperate, contribute and endorse the growth and development of a Fintech-based ecosystem in Abu Dhabi and the UAE.
A brilliant move by the leaders of Government and Industry in Abu Dhabi, who took the first steps in this direction, the agreement will support entrepreneurs, startups and members of Abu Dhabi's Regulatory Lab – an organization that regulates the working environment for Fintech innovators – to develop and test their products and services.
Said Sagheer Mufti, COO, ADIB, "Both ADIB and ADGM have placed considerable focus and investment into supporting FinTech companies which can deliver additional value for our customers … formalizing our partnership with ADGM puts in place a framework through which ADIB can leverage its own experience in developing innovative technology to support FinTech start-ups."
Richard Teng, CEO, FSRA, ADGM, said: "The collaboration with ADIB represents our efforts working with stakeholders to support innovation in a world-class regulatory environment. ADGM and ADIB share common objective in advocating best practice, nurturing and fostering innovation and facilitating growth in our FinTech ecosystem. We look forward to working closely with the ADIB team to develop initiatives and programs that will capture new business opportunities and expand our FinTech reach locally and globally."
It is also learnt that both the signatories will also work together to explore joint innovation projects on the development and application of technologies like digital and mobile payments, blockchains, distributed ledgers and AI.

>