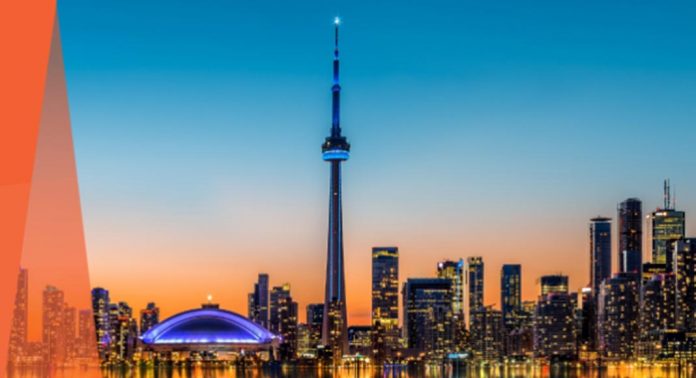 Come October, the scene of action will shift to Toronto where SIBOS 2017 which runs from 16th to 19th at the Metro Conference Centre is all gearing up for the big showtime.
Yet, running next to the preparations of the 40-year-old fintech international event, is SWIFT competitor, Ripple which is planning a direct face-off on the former, with a similar annual event to be held same time, same city.
Reports say that Ripple has signed up former Federal Reserve Chairman, Ben Bernanke and the www inventor, Berners-Lee to speak on the occasion where leaders will "discuss trends, success stories of blockchain implementations and real-world blockchain use cases to meet changing customer demands for global payments", according to Ripple.
The dates of the conference have been 'strategically' selected by Ripple, to be from 16th to 18th October at Airship37 in downtown Toronto, and happening virtually next-door to the SIBOS event (October 16-19, 2017), at the Metro Conference Centre.
The timing, location apart, the theme of the Ripple's take on the annual meet titled, "Swell: the future is here", (no prizes for guessing the 'coincidence') points to the upstart's continuing assault on the venerable SWIFT network.
Ripple's stance, in direct competition to SWIFT, has been that the former's DLT-based solutions can help banks slash time and costs of settlements and offer features to address high-volume, low-value global transactions.
Not to be cowered down, SWIFT met the challenge with the latest offering, SWIFT gpi, launched February 2017, comprising a range of service level agreements intended to improve customer experience in correspondent banking by increasing the speed, transparency and predictability of cross-border payments.
Striking a similarity between the two organizational temperaments, it seems almost certain that the conferences will display a show of strength of an upstart taking on a long-established giant.
SIBOS, the event backed by SWIFT, has been running for nearly 40 years and is expected to gather more than 8000 delegates from the finance, banking and related industries under one roof.
SIBOS 2017, will witness RBC Chief, Dave McKay, delivering the opening address.
In sum, Toronto will be the fintech battleground to watch, come October.

>