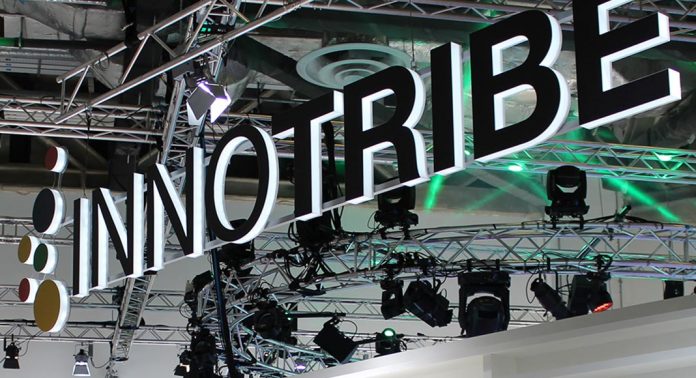 A different kind of charitable social outreach came top of the list at SIBOS-Innotribe inaugural session, with financial services as the product offering.
Speaking at the inaugural session of the Innotribe, Konstantin Peric, Deputy Director, Financial Services for the Poor, Bill & Melinda Gates Foundation,  introduced MojoLoop, an open-source software that allows inter-connectivity and inter-operations of various financial service providers using instant real-time payment systems.
According to him, everyone lives in a loop and bigger the loop, the better it is.
However, there are still 2.5 billion people in the world who are not part of the loop as they don't have access to any kind of financial account.
He quoted example of Grace who lived in Uganda. Grace is the illustrative representative of people in Africa and Asia, who at the most have the smallest loop, wherein they are connected to a service provider via mobile.
To solve the hardships and difficulties of people like Grace, Bill & Melinda Gates Foundation, was pleased to announce the launch of MojoLoop.
Since it is an open-source software, it is available for use to every service provider and fintech company free of cost.
Peric leads the team that focuses on digital payments and oversees the strategy and grants to deliver digital payment solutions for the poor. Focus countries include Nigeria, Indonesia, Pakistan, India and Bangladesh.
Prior to joining the foundation in 2013,  he was the Chief Architect of SWIFNet, SWIFT's global secure network connecting 10,000 financial institutions and corporates in the world, and co-founder of Innotribe, SWIFT's initiative to enable collaborative innovation in financial services.
The software is developed by Bill & Melinda Gates Foundation along with private partners like Ripple, Crosslake, Modusbox, Software Group and Dwala.
Accentuating the importance of MojoLoop, Peric said that the software will be of use to a fintech company as the software can upgrade their technology.
The service provider can use the same to integrate with other providers and other businesses can use it to deploy digital financial services.
He implored the attendees to rise to the challenge and help subscribers like   Grace, and enhance the size of her loop.

>