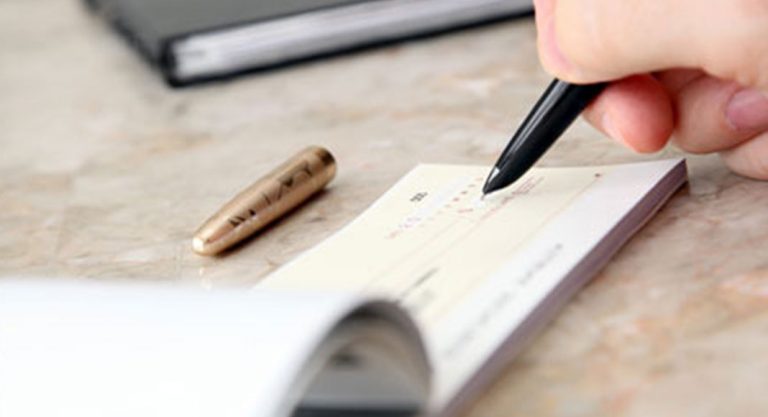 It used to be Paper Money, Coins and Cheques. Yes, it used to be!
Today, with technology overtaking our everyday lives, and smart phones conquering virtually the entire population of generation Z, the young set finds that these forms of payments is better off given a decent funeral.
Writing a Cheque, is 'passé, unfashionable and obsolete', says an opinion leader from the modern work force – the young set mentioned above.
In the today's version of business economy money to travel with must come 'fitted with speed, flexibility and on-demand'.
Cheques, though are on-demand, they are neither fast nor flexible and poses security-issues too.
If this is the case, the question that comes into mind is, why are companies still writing Cheques?
With more than $22 trillion written as Cheques each year, this form of transaction medium appear to dominate the money delivery platform in the American economy, and the world over, even today.
With no-satisfaction on the client's side, it seems third-party disbursers like law firms and insurance companies have little or no care for consumer's satisfaction.
By the virtue of the power the third-party issuers hold, when it comes to which payment method to use, they prefer to issue Cheques because Cheques are a well-established and trusted payment method for the size and the frequency of money transfer – despite their low consumer-satisfaction and being less cost-effective.
In a recent survey done in the sector, a leading financial establishment discovered that 4.4 out of 100 were the ratings for the preference of Cheque as a form of payment.
Non-instant credit scored 48.3 out of 100 as a fast and flexible method of disbursement.
Instant credit, 71.9 out of 100.
Against all these, direct deposit outshined all these with a score of 100 out of 100!
One thing is clear. The time is just right for a campaign, #KillTheCheck.
What's more, there's a growing unrest amongst the global consumer population against institutional and even Government-related payments coming in the form of Cheques. Their demand is to convert the mode to fast-funding direct deposits, according to research studies.
The role of disbursement payments cannot be under-highlighted as millions of freelancers, gig workers like drivers want to get paidf instantly than wait for Cheques to be cleared through banking systems.
In sum, the times are not far off when the world will witness third-party disbursements in direct deposit, wherever in the world.