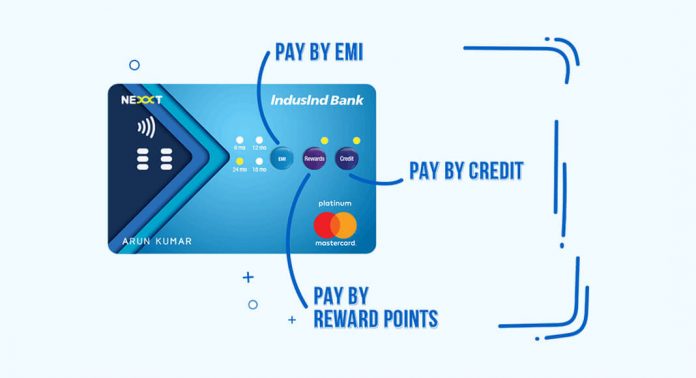 IndusInd Bank introduced an interactive Credit Card with buttons, enabling customers to choose from three payment options at a Point of Sale (POS) terminal – credit, converting transactions into EMIs or using accumulated reward points.
Created in association with US-based Dynamics, the battery-powered payment card is dubbed as "Nexxt Credit Card". The customer's desired payment choice is indicated using LED lights associated with the three options.
Sumant Kathpalia – Head, Consumer Banking, IndusInd Bank said, "We are pleased to announce the launch of the IndusInd Bank Nexxt Credit Card. With this card, our aim is to give the customer multiple options on how to make a payment using his or her Credit Card.
"The Power of Choice moves completely to the customer. For us, customer experience is the key touchstone, and our objective is to always elevate and enhance customer experience with our innovative products and service propositions."

>