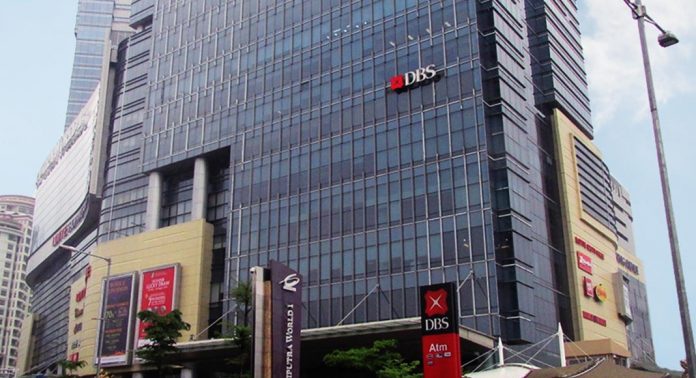 Paperless, signature-less, mobile-led bank comes to Indonesia!
Offered for the first time in the country by DBS Bank, the revolutionary new concept in retail banking will be called digibank and is expected to bring a paradigm shift in the way customers will do their daily banking operations, including cross-country transactions.
The smart phone linked banking platform is powered by a wide range of architecture including artificial intelligence (AI) and biometrics to enable customers enjoy a seamless system of banking service infrastructure – right within the palm of their hands.
DBS first launched and successfully managed the product across a huge mass of customer base comprising billions of transactions from over 1.5 million subscribers in India, before introducing the same in Indonesia.
Congratulating the digital banking move, Indonesia's Minister of Communication and Information Technology, Mr Rudiantara congratulated DBS on its innovations at the digibank launch. The Minister mentioned that according to estimates, Indonesia's digital economy is poised to touch a growth target of USD 130 billion (approx. 12% of the GDP) by 2020. The country is on a transformation from a commodity-led economy to a service-based one, and the bank's initiative will add to such a power-drive, he added.
The head-count of Indonesian internet users today stand at 132.7 million or 51.8% of the population. Of this, around 91% of the citizens have access to mobile phones and 47% within this segment possess smart phones. The figures of those who access their digital facility to conduct e-banking services have risen from 13.6m in 2012, to 54m in 2016, with the frequency of transactions growing from 150.8 million (2012) to 406.6 million in 2016.
The stats referred above have come from field study findings by three independent research organizations – Asosiasi Penyelenggara Jasa Internet Indonesia (APJII), We Are Social and Indonesia Financial Authority Services (OJK).
Said DBS Indonesia President-Director, Paulus Sutisna,: "Over the past few years, Indonesia has seen a rapid growth in the number of Internet and smartphone users. Along with this, we've witnessed a change in customer behaviour and people increasingly want a simple, fast and effortless way to bank. As a bank that is committed to shaping the future of banking, we're excited to introduce digibank in Indonesia, giving customers the ability to bank anytime, anywhere."
Ground-breaking features announced with the arrival of this new technology in digibank Indonesia include:
Biometric technology – Resident citizens of Greater Indonesia area are able to open bank accounts from anywhere, any time without any paperwork. They will have an access through the procedures for the first time, with the help of digibank agent within easy reach of their locations. The program will be supported by Indonesia's biometric-enabled ID infrastructure – E-KTP – which is already in place in the country.
24×7 Customer Service – powered by Artificial Intelligent Virtual Assistant. All customer queries on the system shall thus be answered by the machine rather than men at the desk. Simple, step-by-step guidance will take the customer to the latest update or correct answer to his/her query. The system will also offer an option for human ineraction.
Better financial planning and monitoring – with feedback on the customer's spending history, debit card details of individual account statements etc. In-built into digibank is a budget optimiser that helps customers do their budgeting, track expenses and analyse purchasing trends.
Security – enhanced through embedded soft token facility that avoids OTPs delivered on SMS through smart phones – which have been found to be susceptible to security risks.
Obviously, digibank will re-write the way banking lifestyle swings across Indonesia and make the conventional brick-and-mortar structure a thing of the past.
Other highlights ::
3% interest from the deposit of the first rupiah, without minimum balance.
No transaction fee for bank-to-bank money transfer via ATMs even up to 200 million rupiah per transaction.
6.25% interest on deposits with flexibility on deposits starting with 5 million rupiah.
What's more, Digibank customers can also make cash withdrawals in Singapore at any DBS and POSB ATM, without any fees. The ATM menu for these clients is in Bahasa. Digibank customers also get to enjoy promotion programmes in Singapore with their digibank debit card.
Said DBS CEO Piyush Gupta, "A few years ago, we would not have imagined that it would be possible to launch an entire bank in a mobile phone. With digibank, we've built a bank that pulls together the power of biometrics, natural language, artificial intelligence and in-built security in one offering. We believe this mobile-led offering represents the future of banking, and are excited to introduce this in Indonesia, a core market for us in Asia."  Digibank by DBS is now available for download on AppStore or GooglePlay, with more information available at www.dbsdigibank.co.id
Last year, DBS Bank was recognised as "World's Best Digital Bank" by Euromoney, Best in the World for Digital Distribution by Efma Accenture and "Best Retail Bank in Asia-Pacific" by The Asian Banker. It has also been named "Safest Bank in Asia" for eight consecutive years from 2009 – 2016.

>