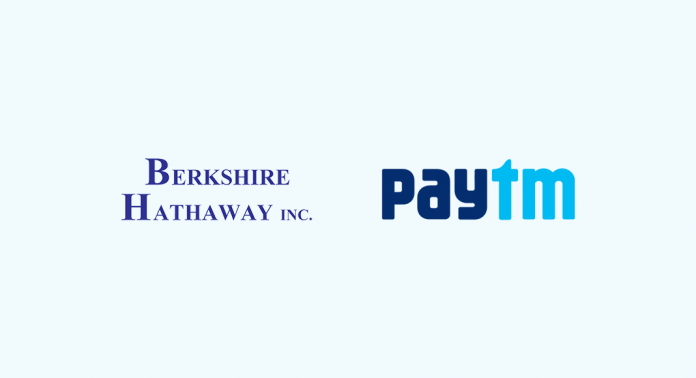 US-based Berkshire Hathaway, led by legendary investor Warren Buffett, confirmed that it has made an investment in Paytm's parent firm One97 Communications.
The agreement was made on the acquisition of about four percent of the Paytm owner, which is already backed by China's Alibaba Group Holdings and Japan's Soft-Bank.
These new investments and developments come as Paytm is expanding its business across financial services and offline payments.
The deal marks the first investment of Berkshire Hathaway in India.

>