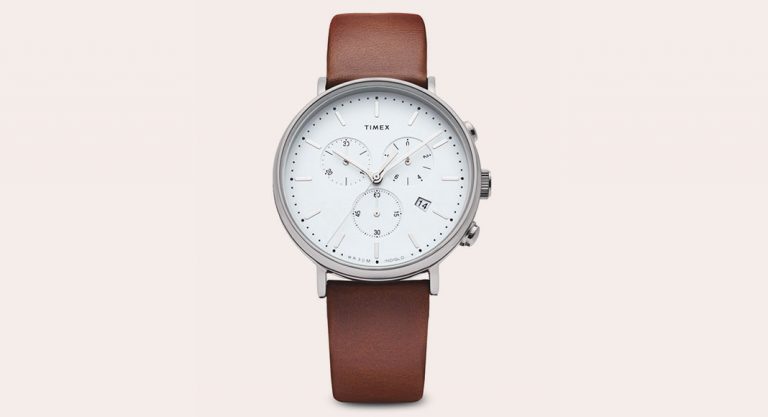 Fairfield Contactless series by Timex is an analog watch with a twist.
It has an embedded Barclaycard bPay chip, within the leather strap, and allows the user to make purchases of goods and services – up to £30 in one go – anywhere across the UK!
With a 'just-tap-and-go' move of the strap, a consumer can make the purchases and store up to £200 worth of value within this strap. The strap can also be teamed up with other compatible analog watches from Timex.
Presented in brown and black, the wearer can even mix-n-match the watch strap with the colour of his/her outfit when shopping!
The watches, priced at £159, will be on sale from November 2017, with an accompanying list of outlets accepting the transactions across 49000 locations in the UK.
Unlike Apple, Samsung and Fitbit; big players in the contactless payment market, Barclaycard has an edge, as they are experimenting with cost-effective fashion accessories like car keys – with DS Automobiles and partnership with Tappy and DCK, who have embedded bPay into jewelry and watches and even jackets.
What's more, the wearer will also be able to track their payments through an app. The details of the watch are stored and if reported lost or stolen, via an app, the payment from that device will be blocked.
Duncan Harris, Timex UK Sales and Marketing Director, says "we are excited at the possibilities this technology offers consumers in payment solutions and will continue to work with our partners in bringing this to more of our collection."
Tami Hargreaves, Director of Innovation and Partnership, Barclaycard Mobile Payments, stated " bPay is designed to meet the needs of time-pressed shoppers who are increasingly looking for easy and convenient ways to pay for everyday goods and services."
For Timex fans with Barclaycard, touch-and-go seems to be new trend – as time will soon save time!