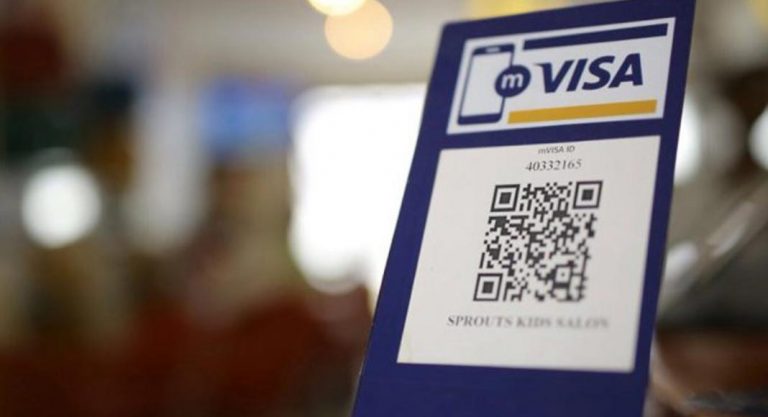 Good news for VISA-linked banking customers in Kenya – the newly introduced mVisa money movements digital system in the country allows P2P transfer of funds, without any transaction fee.
A new and bold step offered by 9 of Kenya's network of international and domestic banks, the facility can be availed even on mobile smart phones. With mVisa app, a large chain of retail and wholesale merchants can be accepted and accessed for transactions from customers directly for their day-to-day trading.
The enlisted banks are Barclays Bank, Cooperative Bank, Ecobank, Family Bank, KCB Bank, National Bank of Kenya, NIC Bank, Prime Bank, and Standard Chartered Bank. Soon, to this premium list will be added Diamond Trust Bank and Stanbic as well.
"This is a significant move especially when you consider how much Kenyans spend on transaction fees for mobile money transfers every year. With 38.9 million active mobile phone subscriptions and Ksh. 515.9 billion (US$5.0 bn approx.) in person-to-person money transfers within the last quarter of 2016, mobile money payments have become an integral part of Kenyans' lives," said Andrew Torre, Group Country Manager for Visa Sub-Saharan Africa.
"There is a strong sense of community here with people often sending funds to family, friends and even strangers in times of need, celebration or crisis. We hope to enhance this by eliminating barriers such as transaction costs2 , while giving customers a convenient, secure and affordable experience. We are excited to continue to build momentum around mVisa to digitize payments with a scalable and interoperable solution that is not limited by the mobile network, bank, or type of handset used.", he added.
Mvisa enables the consumer to send money directly from their bank to a recipient's bank account regardless of whether they use a smart phone or feature phone.
Transactions are processed via Visa's global network, VisaNet, applying the scale, security and reliability of Visa to mobile payments in emerging markets.
Thousands of leading merchant houses and trading units have been linkjed to the mVISA network throughout Kenya. These large-scale merchant establishments include Nakumatt, KenolKobil, IMAX Theaters, EatOut, Zucchini, Little Cab, Kenya Airways, and Bata.
mVisa will soon be accepted at thousands of merchants aggregated through Direct Pay Online and Jambo Pay, enabling an even easier eCommerce experience for Kenyans.
 "Smaller merchants in particular, have realized that they no longer have to invest in expensive point of sale infrastructure as mVisa gives them the freedom to accept bank to bank payments in a convenient, secure and affordable manner that their customers can appreciate and trust. We have multiple campaigns lined up for the coming months to support our merchants and encourage new customers to experience mVisa at various locations across the country.", says Torre on the expansion of the network to smaller retailer segments.
Taking a mobile First approach, mVISA has emerged as digital payment platform whose time has come.
It is ideal for an economy that's witnessing growth in Kenya at an accelerating pace.
The idea has been accepted far and wide and the market penetration is nearly is 88%. "The burden of carrying several cards and other instruments is no more, customers will cherish the convenience and freedom of this secure electronic transactions.", feels an industry insider.
mVisa is now live in Kenya, India, Rwanda and Egypt with plans to launch in Nigeria, Uganda, Tanzania, Ghana, Indonesia, Kazakhstan, Pakistan and Vietnam underway.