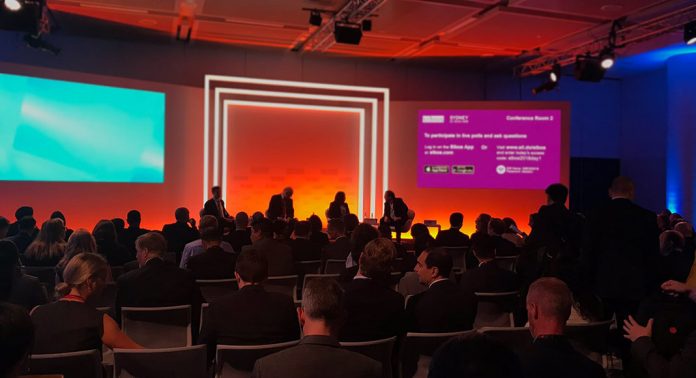 A central theme during the day one Sibos session was the future for distributed ledger technologies (DLT) in helping emerging financial markets infrastructure establish by exploring the possibilities of developing and emerging markets' approach to new technologies.
Moderated by Chris Hamilton, chief executive, BankservAfrica, the discussion opened with the question of whether it's useful to make a distinction between emerging and developed markets when exploring their relative levels of sophistication.
Using China as an example of an emerging market, Hamilton how it has the most seamless consumer payment experience in the world, even in the lack of a fully-developed financial markets infrastructure.
Panelist Sebastien Kraenzlin, head of banking operations for the Swiss National Bank, explained how developed markets are not necessarily ahead of emerging markets by mentioning that Switzerland is behind the curve when it comes to mobile payments.
However panelist Breno Lobo, Banco Central do Brasil adviser, pointing out that Brazil is pursuing new technologies, despite the systemic problems in the financial system including high levels of fraud.
Maria Krasnova, deputy chairman of the executive board of the National Settlement Depository, talked about the Russian security system, which is only 30 years old and fully electronic, making it easier to bring changes to the system when compared to the developed markets with extensive legacy systems.
Commenting about risk management, Walter Verbeke, global head of business model and innovation with Euroclear SA/NV, stated that using DLT to create a more stable financial system is important for the overall strength of the ecosystem.
Hamilton concluded by adding that nations only have the luxury of considering this issue if they have a fully functioning financial system.
He said:"All countries are really developing and need to explore new technologies, but the focus should be on solving real world problems."

>