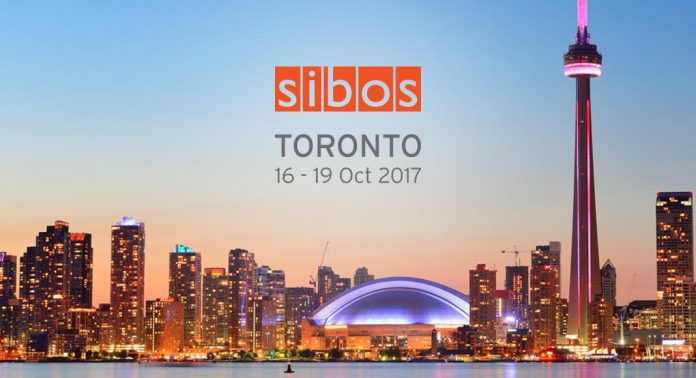 It's going to be a great showtime for 32 Fintech start-ups of Canada at the forthcoming SIBOS 2017.
They have been hand-picked from the hundreds of players spread across the country's four major Fintech hubs – Calgary, Montreal, Toronto and Vancouver – to participate in the jamboree that features world leaders from the banking and finance industry. The chosen start-ups come from payments, securities markets, cybersecurity and RegTech.
The firms will get opportunity by rotation throughout the days of the Meet, with eight of them present in the lounge each day to interact with delegates.
There will also be boot camps from advisors and Canadian government-sponsored on-site support, to fine-tune their pitches.
Zipping down the timeline to the launch ceremony 16th Oct, 2017, SIBOS 2017 comes again displaying its prestigious rank in the banking, finance, insurance, fintech and related industries.
The event will witness a come-together of more than 8000 people including the top business leaders, decision-makers and industry experts with their respective areas of specialization.
The Opening Address will be delivered by RBC Chief, Dave McKay and the Closing Plenary by Microisoft boss, Satya Nadella.
According to the Toronto Financial Services Alliance (TFSA), the Canadian FinTech industry has registered impressive growth over the past few years and attracted increased investments in the sector.
Angel investors, venture capitalists and other investors had put in a total of US$367.51 million into the industry already as per FYE 2016 balance sheet. The figure was US$87.21 million in the FYE 2012.
In 2016, The Banker magazine ranked Toronto second amongst North American financial centres and 8th in the world.
Montreal is home base to over 2000 students graduating in Finance each year, contributing to the estimated 100,000 strong talent pool in the discipline across the country.
Ten investment banks with global reach operate out of Calgary today, adding to the city's 1,556 highly active financial services business organizations.
Sven Bossu, Head of SIBOS says: "There is so much talent across the Canadian FinTech ecosystem…It offers a unique opportunity to meet with the host country's brightest and most innovative FinTech startups – and you may meet your next business partner there."
Watch this space for more stories on this event of the year.

>