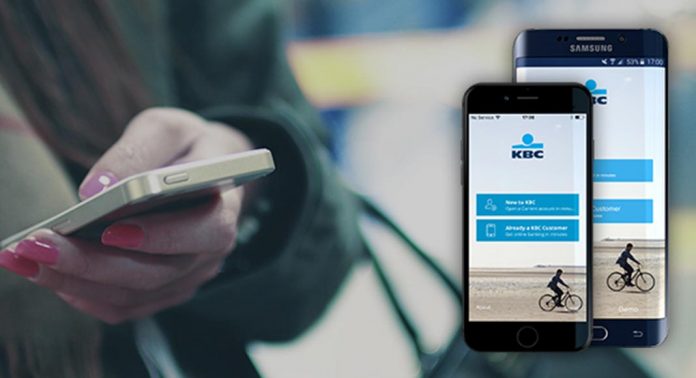 Ireland has gone far ahead with digitized customer service in banking, it looks exactly so!
With its claim to fame as Ireland's digital-first bank, KBC Bank Ireland has come up with a revolutionary new mobile app for new customers.
The app, the first of its kind, allows customers to open, activate and use their bank account at any time, within just five minutes.
Tested and proven over months of trail-runs with different consumer segments, the new app, when officially launched created quite a stir among the banking community in Ireland and the region.
The result is the fastest, easiest way to open a new bank account, paper-free.
KBC Bank boasts an Innovation Hub in Dublin where digital solutions are developed, tested and field-applied for roll-out by the bank across Ireland and other markets of Central Europe.
Serious about its plunge into digital technology based banking development, the KBC Group has invested over €1.5 billion for R&D in the field.
Installing the Revolutionary New App
The app works in 5 easy steps, and is compatible with Apple and Android TM devices.
The step-by-step installation:
Download and open the KBC app. Enter your name, mobile phone number, date of birth and mother's maiden name;
KBC will text you an activation code which you enter when prompted, along with your own personal security code;
Take a photograph of your driving licence, clearly displaying your photograph and address;
Take a selfie;
Confirm your personal details and legal questions… and add your digital debit card to Apple or Android Pay TM.
You're online and an account holder!
A unique customer feature of the app is the Instant Digital Debit Card that is sent straight to the customer's phone the minute the account is opened.
No waiting for days to receive a debit card by courier or post. No hassles.
Another unique feature is that the app prompts the addition of the new debit card instantly to the e-wallet.
What's more, the Bank's introductory offer gives away €5 for every current account opened through the new digital account opening app.
So innovative is the development, KBC's app has already attracted interest from some of the world's largest tech companies, including the digital benchmarking agency 11:FS, the global payments provider TSYS, as well as Google.
Says KBC Bank Ireland's Director of Innovation, Eddie Dillon,: "We're excited to launch KBC's new mobile app which removes the perceived hassle, paperwork and time involved in opening a new bank account. We have co-designed this new capability with Irish consumers and are confident it represents a new market standard in personalised digital banking. Consumers will be amazed at just how quick and easy it is to use, and there's €5 for every new Current Account holder to see for themselves."

>