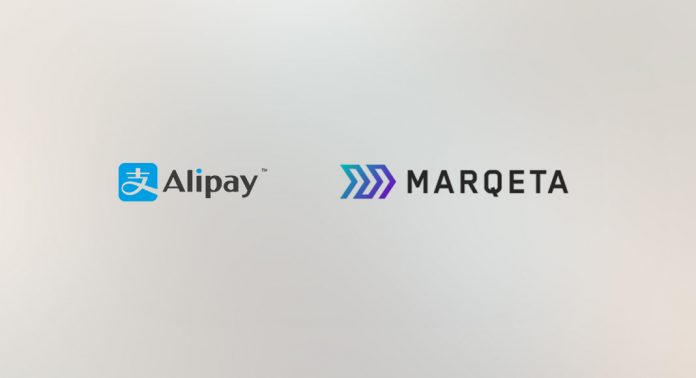 Finally, POS counters across America will understand Chinese, in a manner of speaking.
The world's leading third-party payment platform from China, 'Alipay', announced that it will soon join hands with American 'Marqeta', to streamline payment acceptance across North America, for millions of Chinese shoppers using their Alipay Card in the USA.
Alipay is one of the foremost and front-running mobile and online payment processing platforms in the People's Republic of China and is now fast-emerging as a global player.
Connecting with Marqeta, the open API payment card issuing platform, the duo will make a nationwide POS network operational shortly, enabling acceptance convenience for millions of card-carrying Chinese in America.
With 520 million active users in China and over 200 domestic financial institutions partners, Alipay has progressed from a digital wallet to a major lifestyle enabler of date.
The alliance with Marqeta is a step forward into the expansion drive by the company into the US market, announced earlier this year.
Alipay is already in partnership with First Data and TechCrunch and has expanded access to 4 million POS points across the nation's domestic retail sector.
Alipay, launched in 2004 is operated by Ant Financial Services Group, with the company's in-store payment service covering more than 30 countries.
Tax reimbursement via Alipay is accepted in 24 countries and it supports 27 currencies worldwide.
Riding on such an impressive base, the company envisages toenlarge its users base to exceed 2 billion within next ten years.
"We're thrilled to partner with Marqeta and take advantage of the most modern, flexible and scalable payment platform in the market today," said Mr. Souheil Badran, President, Alipay North America.
"Marqeta's technology is unsurpassed for flexibility, security, speed and ease of implementation – elements, that ensure we are bringing the best experience possible to our fast-growing base of users and merchants."
Jason Gardner, CEO, Marqeta, was excited at the benefits the company will gain from the partnership.
"Alipay's reach, consumer base, and transaction velocity is impressive, and we're excited to be the partner for Alipay in the U.S.", he said.
"The Marqeta platform will ensure a seamless user and merchant experience across the U.S., that Alipay's customers need when traveling and shopping abroad.", he added.
Marqeta platform offers customers tokenized transactions.
With Marqeta being 'world's first fully-documented open API issuer processor platform' and Alipay, with its current expansion and alliances with other giant players in the sector, viz., JPMorgan, Chase and Poynt, looks like it's party-time for all!

>