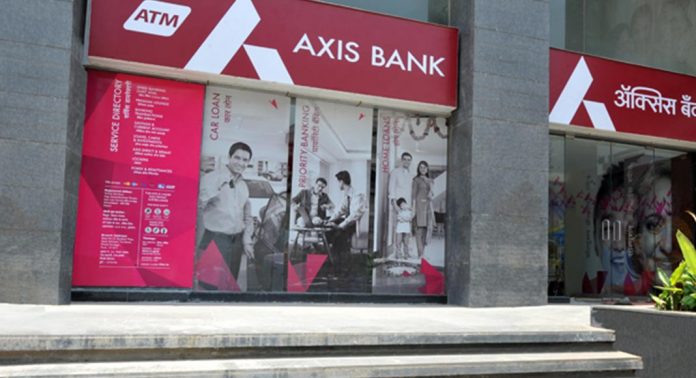 While much talk and 'walking the talk' is going on about digitized banking infrastructure across India, more so by NITI-Ayog, the central think-tank supporting the country's 'Digital India' initiative, Axis Bank's take on the issue doesn't appear to follow suit.
At least, not so quickly, if its rural expansion plans are any indication.
When most banks have predicted a paradigm shift it their service delivery systems over the next 5-6 years, with no major physical bank branch and/or head office structures to service customers, the country's third-largest private lender, Axis Bank continues to expand with real, brick-and-mortar banks and ATM outlets in place.
The figures are proof. At FYE 2017, Axis Bank branches were counted up to 3,304 units and its ATMs stood at 14,163 (end-2016) across India. The bank plans to add another 400 new ATMs by March 2018.
Defending the counter-strategy adopted by the bank vis-a-vis the competition, Rajiv Anand, Executive Director-Retail, Axis Bank, believes that the physical existence of the bank's branches are key to the strengthening of the brand in the hinterland.
Notwithstanding the piling corporate bad assets in the bank's balance sheet, the performance of the retail portfolio boomed to double digits – up to 27% during the fiscal. Deposits also grew simultaneously by 27% during the same period.
The bank has now turned its radar into the niche markets which others have avoided – delivering educational loans and the financing of the purchases of super bikes by the young generation.
According to Anand, "We are growing (in) vehicle loans and personal loans. We also have…small business loans, education loans, and micro-finance. These will help us grow in the coming days."
Customers continue to access Axis Bank via digital channels, branches, and call centres but as the network moves towards the smaller towns, a physical presence is important, feels the management. Therefore, it is premature to talk of the death of branch banking or ATMs.
 The bank which witnessed a digital banking effect that grew at 200-300% increase in the months after the note-ban, the figures have settled at 50-60% today. Almost equivalent to the rate of growth that appeared 2.5 years ago.
Just goes to prove that Cash is King in the rural markets even now, and physically visiting banks for transactions is a lifestyle that's closer to the hearts of the average Indian in rural India.
With its cross-country rural expansion on target, Axis Bank appears to have understood the pulse of the people, well.

>