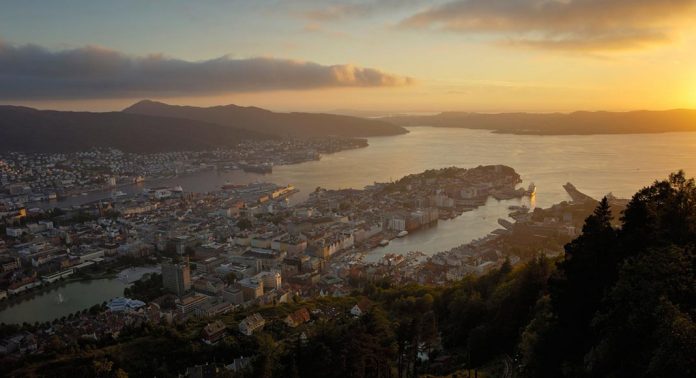 A unique collaboration of more than 20 banks and fintech startups has been launched in Bergen, Norway which arrives as a landmark in banking innovation services in the country, it is learnt.
Named Finance Innovation, the initiative comprises leading names in the industry including Skandiabanken, Nordea, DNB, Tryg Forsikring, Monobank, Sparebanken Vest, Tripod, Stacc, Knowit and Webstep.
The consortium is supported by Norway's well-know academic partners, NHH Norwegian School of Economics and the University of Bergen.
The cluster has been formed primarily to address the new regulations in the offing such as PSD2, MiFID II and other advanced technologies including AI, DLT etc., which form the catalysts of the new generation banking and financial transaction knowhow across the Europe and global markets.
Norway, which holds a smartphone penetration at 80 % and an Internet access amongst the people rated at 90% of the population, has seen online banking services usage zoom in recent years. The introduction of new digitization technologies has become relevant and timely.
Riding on the technology update wave, an increasing number of banks and startups are shaking hands on the Scandinavian's fintech landscape.
Some of the recent tie-ups : Skandiabanken's recent investment in robo-advisor Quantfolio, Sparebank's tie ups with virtual agent startup Boost.AI and online lending platform Vest, and Nordea's work with social savings outfit Spiff, to name a few.
Says Christoffer O.Hernæs, Chief Digital Officer, Skandiabanken. "Establishing a fintech cluster acts as a competitive advantage in order to reach a global era for all stakeholders, both incumbents and startups. The cluster also benefits strongly from the contribution of strong and dedicated knowledge partners, along with a growing portfolio of private investors. By utilising strategic resources, a Norwegian fintech cluster has all the prerequisites to become a significant international hub.".

>