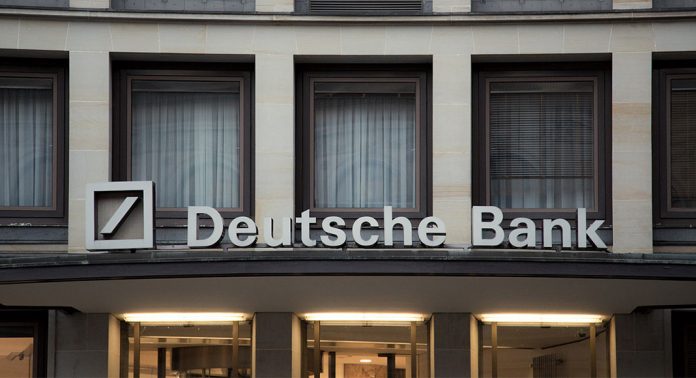 Deutsche Bank announced recently that has launched the first paperless import payment solution in India, with its TradePay system.
Deutsche Bank's TradePay operates on Reserve Bank of India's Import Data Processing and Monitoring System (IDPMS), to process the verification and details that would import payments faster and easier.
The system digitally checks and confirms the details made available by the client and eliminates the need for sharing of any physical documentation.
The data is then enriched by the client to meet regulatory requirements, validated by Deutsche Bank and converted into a payment-ready state.
Thereafter, clients can book FX contracts electronically through TradePay, thereby streamlining the payment process.
Payment authorisations can be done directly on TradePay or via the importer's ERP system.
As a result, this digitized workflow solution helps reduce complexities and delays in the supply chain, will enhance controls and transparency of payments and increase speed of settlements, while meeting regulatory requirements.
Anjali Mohanty, Head of Global Transaction Banking – India at Deutsche Bank, said: "The role of treasurers has increasingly become more strategic. They are looking to their bankers for solutions, such as TradePay, that helps them gain more efficiencies and future-proof their business."
Adding to the above opinion, Lisa Robins, Asia Pacific Head of Global Transaction Banking at Deutsche Bank put it thus, "By developing innovative solutions such as TradePay, we aim to play a role in the next phase of evolution for the transaction banking industry. We are delighted to have launched this product in India, where digitalisation is advancing rapidly."

>