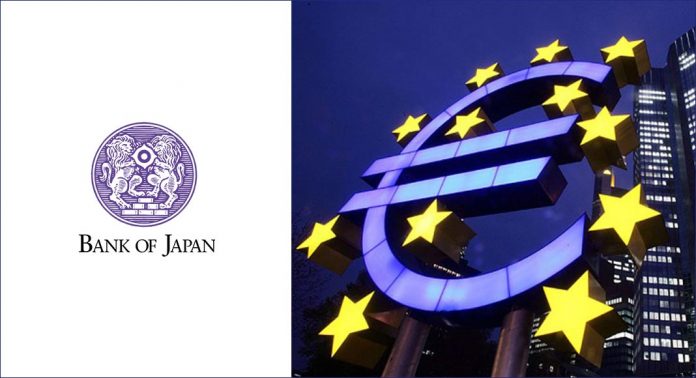 When it comes to handling large-scale applications such as in Real Time Gross Settlement (RTGS), the much-fancied Distributed Ledger Technology (DLT) may not be the appropriate platform to address all the issues, according to a study conducted by a team of experts from Bank of Japan (BoJ) and European Central Bank (ECB).
Teamed up last year with the sole objective of putting the tech under the lens for large-scale banking operations, the study code-named, 'Project Stella', investigated the app across several financial market infrastructures.
Working on RTGS across several months, the pair discovered that the results " provide reasons to be optimistic with respect to the capabilities of DLT within the payment systems". Within the test environment, both average and peak payment traffic consistent with BoJ-NET and Traget2, was "processed without difficulty".
However, when it came to handling a situation when higher the number of nodes and the longer the distances between network nodes, it took longer for a payment to be processed, observed the report.
To achieve test results closest to live applications, the duo spent months replicating the liquidity saving mechanisms of BOJ-NET and Traget2 in Hyperledger Fabric.
Another issue is that the platform used in the tests includes a certificate of authority, which could become a single point of failure.
The central banks concluded the initiative with a report that read, "Given the relative immaturity of the technology, DLT is not a solution for large-scale applications like BOJ-NET and Target2 at this stage of development."
ECB Executive Board Member, Yves Mersch said that the conclusion is hardly surprising. Announcing Project Stella, he stressed that the bank cannot at this stage, consider basing its market infrastructure on DLT because the technology is simply not yet mature enough.
Interestingly, Bank of England, another central bank which carried out a similar study across Ripple, using its own pilot, also had come out with the conclusion that matched the new findings on DLT.
Bank of England went on to state that it would develop a new RTGS platform using the bank's own R&D, which would be compatible with the distributed ledger technology app highlighted by the fintech sector.

>