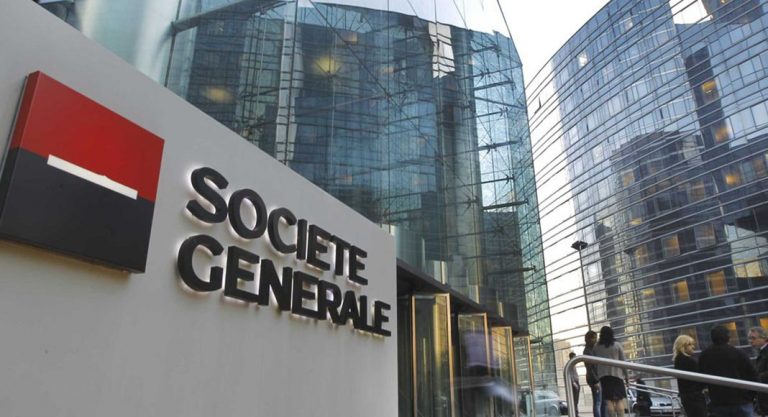 YUP, you can say it again. For, it's the latest in banking apps and a new feature from SocGen in Africa.
And when we say YUP, we mean YUP, the latest mobile money solution which can access for you a complete range of e-wallet services including transactional and financial services you'd expect from a bank account.
Pretty neat, ain't it?
Trust the Africans to come up with ingenious solutions to capture the rich and famous as well as the underprivileged and unaccounted.
Working hand-in-hand with third party agencies including service stations, distribution trade points and the like,  YUP is an app that expands the accessibility of banking services via a large network of distributors equipped with adapted terminals.
The facility can also be accessed via the mobile banking app of Societe General, (SocGen)'s, (www.societegenerale.com) multiple branches based all across Africa.
With YUP, Societe Generale has made it possible for the man-on-the-street to meet and use banking solutions online, for local and cross-border needs.
What's more, the app is so easy-to-use, even those who not stepped inside a bank ever in their lives can also handle diverse banking transactions swiftly.
These transactions include daily banking procedures which account holders used to handle – cash withdrawals, deposits, money transfer, bills payment,  buy phone credit, and also do shopping payments online using the YUP e-wallet.
In the coming days YUP will also offer digitised corporate payment flows, payday advances, credit, savings products, and international transfers – hitherto a privilege of corporate customers and selected account holders in advanced banking networks.
Who is YUP for?
YUP is for customers with or without bank accounts. All one needs to have is a mobile phone (smartphone or traditional model). Irrespective of the service provider network, SocGen's handshake with Tagpay, the French fintech, enables the mobile user to work online through all the banking services as though he/she were an accustomed customer.
Tagpay's NSDT contactless authentication technology, which is way ahead of any such personal identification software in the market, offers amazing intuitive and innovative solutions.
And guess what, within a short span of time since launch, YUP has already picked up over 30,000 open wallet users and nearly 600 agency reps throughout Cote d'Ivoire and Senegal, two big market spreads of SocGen.
Come end-2017, Ghana, Cameroon will get the YUP advantage and later by 2018, Burkino Faso, Guinea and Togo will follow.
Not much later, the entire African continent will then be a cake walk for this amazing new mobile wallet app.
"Africa is inventing the future of banking. The project's key ambition is to be a part of this revolution by offering a simple transactional tool that's accessible to all residents of the countries in which Societe Generale does business, be they individuals or corporations, group customers, account holders with our competitors, or customers without bank accounts.", says Alexandre Maymat, Head of the Africa/Mediterranean Basin & Overseas region.
Interestingly, those without even a bank account comprise 80%-90% of the population in the continent.
The new challenge for YUP-SocGen combine is to work out a marketing strategy for the app that would attract users – like bees to honey!
YUP, that's bang on!