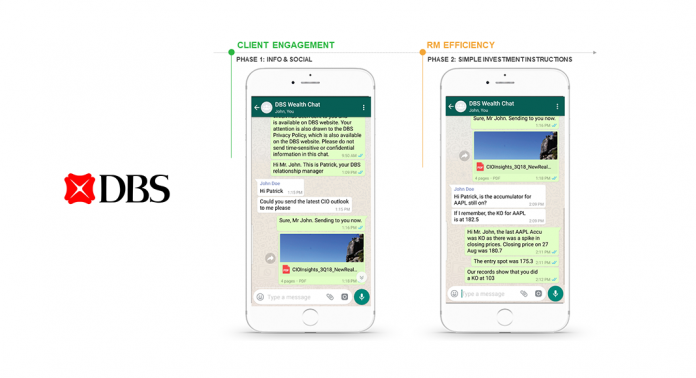 Southeast Asia's biggest bank DBS announced the launch of DBS Wealth Chat which allows DBS' wealth clients to interact, exchange ideas and transact with their relationship managers via popular instant messaging platforms WhatsApp and WeChat.
Developed in partnership with regulatory-technology startup FinChat, the new service will initially provide investment reports and research insights to interested clients. Later, it will be moving to additional investment-related transactions, such as trade placement.
Records of chats between its relationship managers and clients will be archived and the service will meet compliance standards.
"Our aim is to provide banking services that are embedded in our customers' everyday lives, while maintaining client privacy and keeping to our rigorous security requirements," said Tan Su Shan, DBS's group head of consumer banking and wealth management. "With DBS Wealth Chat, we can now meet both the communication needs of our clients and regulatory requirements."

>