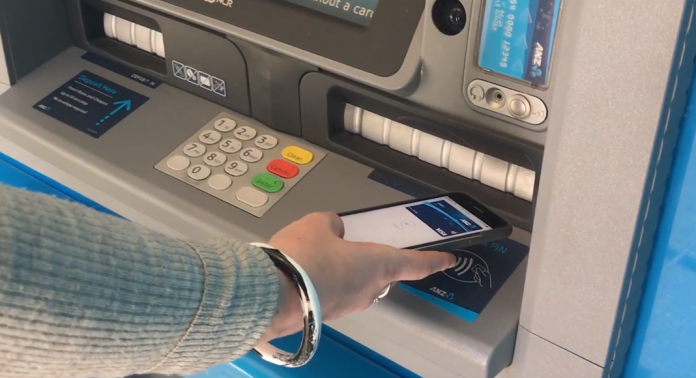 Australian bank ANZ launched its new service which lets their customers withdraw cash from eligible ANZ ATMs using their smartphone through Apple Pay and Google Pay.
The cardless withdrawals can also be made through other platforms like Samsung Pay, Gamin Pay, and Fitbit Pay, with additional facilities like PIN changes, deposits, account transfers and balance inquiries.
Customers can use the new service simply by waving their mobile device over a contactless reader at the ATM and entering the PIN for their selected card.
ANZ customer engagement lead Kath Bray says: "With the high adoption rates of contactless payments in Australia, our customers will be some of the first in the world to use their mobile devices to withdraw cash in addition to making payments."

>